Opavia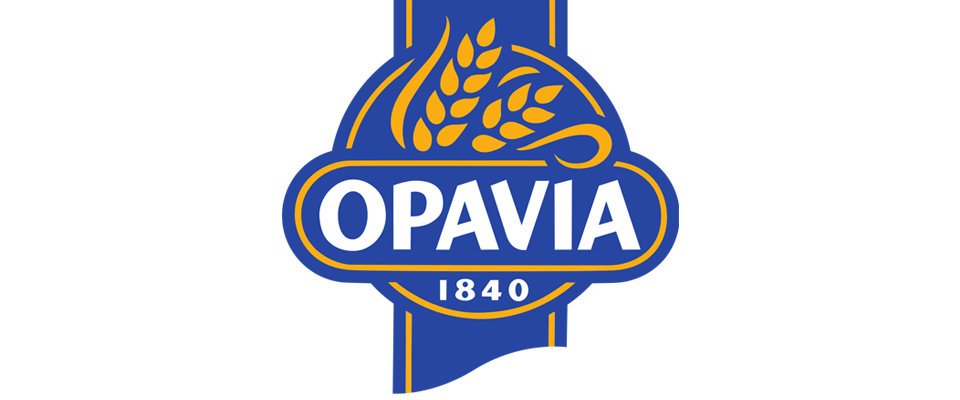 About Company
Opavia - LU, sro is a Czech confectionery manufacturer based in Prague with the main plant in Opava. It is the largest producer of cereal biscuits and snack food in Central and Eastern Europe. Tasty and high quality cereal biscuits and snack food sold under the trademark Opavia are so popular among the Czech and Moravian consumers that for several years the consumers have considered Opavia to be the best food trademark in the Czech Republic. Now Opavia LU s.r.o. operates as a subsidiary of Mondelez International, Inc. In the Czech Republic, the company Mondelēz International, formerly operating as Kraft Foods, began operating under a new name from 29 April 2013. "Monde" derives from the Latin word "world" and "delēz" is a pun on the word "delicious").The company is exceptionally successful and reaches very high turnover.
History
The history of Opavia – Lu dates back until 1840. In this year, the "Theodor Fiedor, spol. s.r.o." in Opava was founded by Kaspar Fiedor, the company that build the foundation for Čokoládovny, and succeeding Opavia – Lu. The first product of the company was wafers. In 1880 the son of Kaspar Fiedor, Theodor Fiedor established the factory production with industrial machines and ovens. In 1914 the company had already 60 employees and produced wafers, biscuits, tea-cakes, ginger bread, and cookies for the market of the Austrian-Hungarian Empire. In 1928 the company had more than 450 employees and already forty different brands. In 1946, after the end of the Second World War, the Fiedor family was displaced to Germany and their company was placed under national administration. By gradual mergers and nationalisation of Czech factories producing biscuits and chocolate, the state owned company Čokoládovny was established in 1947.
In 1992 the Czech government changed the former state owned company to a stock company and sold 43% to Copart which was a joint venture between Danone - France and Nestle - Switzerland. Danone was interested in biscuits and Nestle in chocolates and sweets, the Czech government insisted on the clause in the contract that the two companies had to run Čokoládovny as a single company for at least seven years. In addition, they were not allowed to change the company name within this period. The main reason was the sensitivity of the Czech towards one of the most important Czech companies. Within the following years Copart aquired step by step the majority (90%) of Čokoládovny. On 1st January 1999 Čokoládovny split into two companies: Danone Čokoládovny and Nestlé Čokoládovny. Nestlé Čokoládovny produced chocolate bars, chocolate and non-chocolate sweets. Danone Čokoládovny focused on the production and sale of biscuits under the brand names of Opavia and Lu (the international biscuit brand of Danone). On 1st January 2001 the company changed its name from the original Danone Čokoládovny to Opavia - LU a. s.
Brand's region: Moravskoslezsky Region
Premium products of the brand: Kolonada Spa Wafers
Opavia